1947
Helidon Stone
St Francis of Assisi Church
Paddington, NSW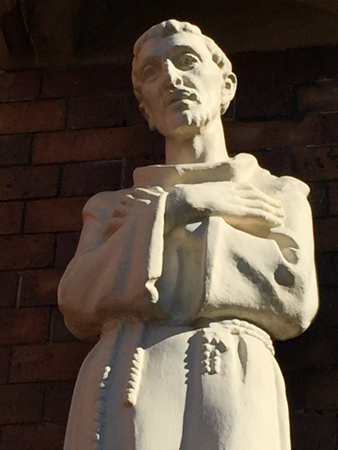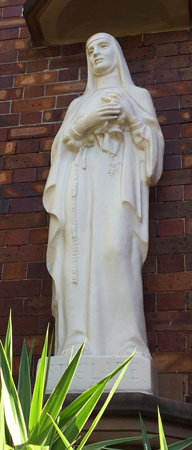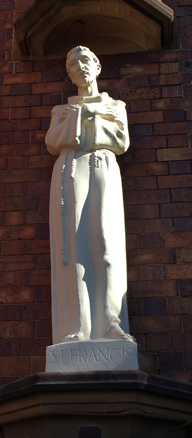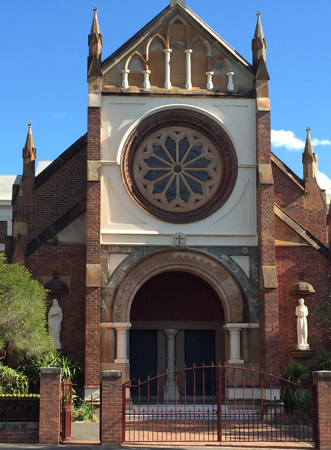 Ria Murch writes of the commission and execution of these sculptures in Arthur Murch – An Artist's Life 1902-1989 p111 – p112 (Ruskin Rowe Press 1997):
"Stiffly demure in their Byzantine repose, Murch's St Francis and St Clare today stand in their separate niches facing the mayhem of traffic in Oxford Street. Who today would guess that these two had once been lovers? The 'saints' job had been arranged through John Moore who, as architect for the Franciscan church of St Francis, Paddington, had recommended Murch once again…..One day in 1947, shortly after we came to Avalon, a large block of Helidon stone arrived. It looked intimidating. Murch was happier with more tolerant methods: mould-making and clay preparation preceding bronze or cement casting……"
Murch had help with the sculpting from Tom Bass (a former CRTS student), Alan Ingham, Colin Brown and Bonar Dunlop.